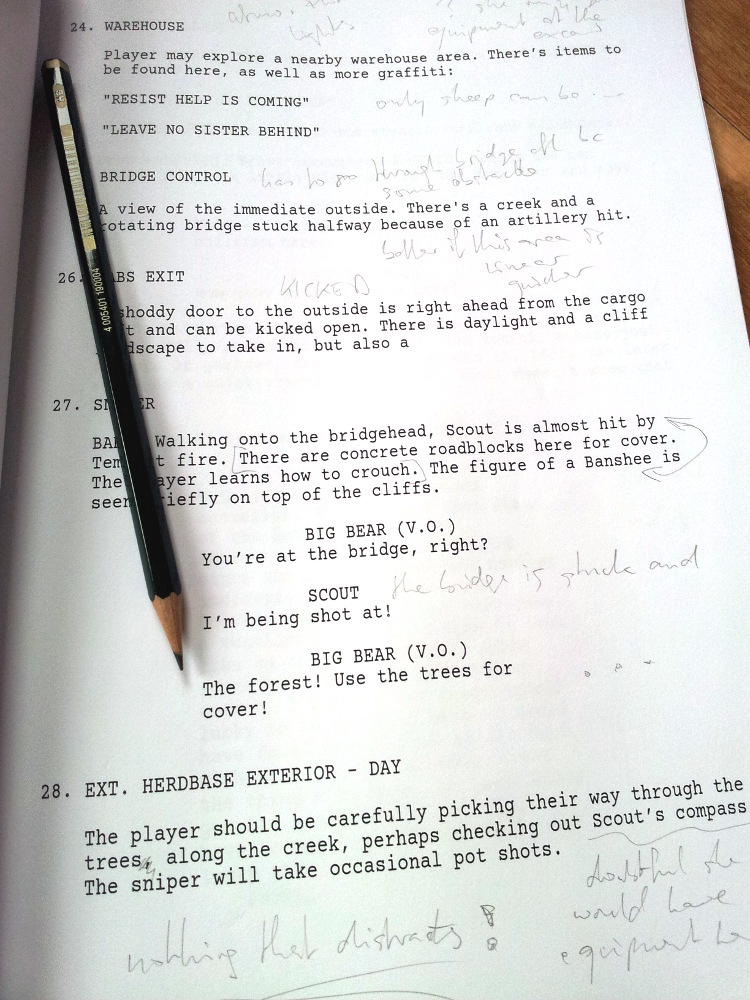 Hands-on with game writing over at scoutsjourney.eu. Not the usual fare on most gamedev blogs or Facebooks or Instagrams or whatever it's called these days, but should give an impression of what kind of work is involved in game script writing.
Several other updates there to read as well, and the newly done About page with lots of new media. Running my own domain lets me upload FLAC files and videos and do a ton of plugin work for behind-the-scenes comfort and security and things like email subscription.
The journey continues!